06/18/2023
Father's Day is the day when we celebrate all fathers. Biological or not, on this day we honor those we have a close paternal bond with. It is their day to feel special and appreciated.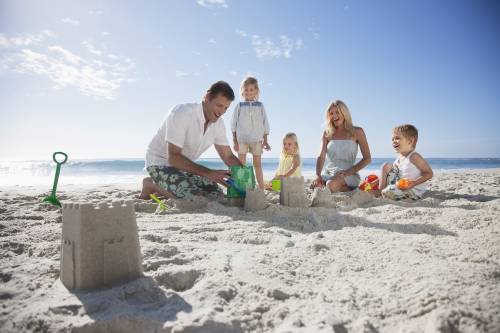 Dads need to feel appreciated as well! Whether your dad likes to go out with the family or have a relaxing day, Myrtle Beach is the place to celebrate.
Fore!
Take your dad for a round of golf for Father's Day. If he's a golfer or not, Myrtle Beach has you covered. Book your father a tee time at one of the many golf courses scattered around Myrtle Beach.
Not a golfer? Visit one of the mini-golf courses. Pick your adventure and get puttin'!
Want to see how good your long game is? Visit Top Golf near Broadway at the Beach and compete for the highest score (and maybe it's time to let dad win.)
Beach Fun
The beach holds so much potential for all kinds of fun! Ready to reel it up and catch some fish? You can get a fish charter or fish from the pier. Not into fishing? Rent watersports equipment like jet skis and kayacks with Island Adventure Watersports. OR just bring some cornhole or a football and play games with those you love on the beach.
Home run!
Hit a home run with your dad and take him out to a baseball game. Located in central Myrtle Beach is TickenReturn.com Field. This field is home to the Myrtle Beach Pelicans. This minor league baseball team even has fireworks after their Saturday games, win or lose!
Relax and Unwind
Celebrate dad while staying in! Cook up some of his favorite foods and treat him to some local beer from Grand Strand Brewing Company. Give dad some time to sit and relax on your Boone Reality vacation home beachfront balcony.
On the greens or on the beach, our vacation homes are the perfect location to celebrate your father or father figure for Father's Day. Book early and directly with us to save some money! Happy Father's Day!